I'm David, an Experience Designer based in Sydney, Australia. I currently work for Westpac designing their new mobile app experience for 4 million Australians.
I've put the following landing page together to help me tell you a bit about myself and why I feel that my experience and my portfolio help to make me a great fit for UX and Product Designer position.
4+ years @ Westpac
I've worked within many departments at Westpac as an Experience Designer. Ranging from high-speed sprints with multi-disciplinary teams to more conceptual work with the aim of developing a deep understanding of a singular customer journey.
Tools and skills
I have experience utilising tools like Sketch, Figma, Adobe After Effects, InVision and Flinto. I've used these tools to design experiences and create high fidelity prototypes and animations for usability testing and stakeholder engagement.
I also have experience designing for iOS and Android native apps along with desktop and mobile web platforms.
Graduated in 2016
I graduated from the University of Technology Sydney with a Bachelors Degree in Visual Communication with Honours. My highlight project included a 'museum in a box' experience which provided users with an augmented reality experience.
Trusted with complex projects
I have been trusted to design and work with complex projects which required a deep understanding of the complex technical, legal and compliance requirements and limitations.
Apple Pay is one such example that required close collaboration with Apple representatives, a deep understanding of our complex backend and legal requirements to ensure security and compliance.
I believe in creating content-driven experiences. By creating worlds and telling stories, I want my audience to be able to step into my designs; to interact with them, and to connect their digital experiences with the physical world.
I'm a nerd at heart, with a love for all things technology, futurism and space exploration. I love Marvel, conflicted about Doctor Who and admire Star Trek.
I'm passionate about equality for all and I participate actively in LGBTQIA+ issues.
I also take every chance I can get to get out and experience the world, to be a tourist in my own city or to visit far off places, achieving 24 countries so far.
Westpac New Mobile App Experience (Project ION)
I lead the design and execution of the new experience for Westpac accounts and cards, implementing core features such as Apple Pay which achieved 10k+ sign-ups on launch day and reduced customer complaints significantly ongoing.

I collaborated with a multi-disciplinary group from the initial concept of what a new banking app for Westpac would be through to its development and release to 3+ million Australians. In the process, I documented and built a 50+ page XD Guidelines pack in the process.

I worked hard from the beginning to ensure the goal of designing and building Australia's most accessible banking app. The rules we created had a key focus on colour contrast, dynamic text sizing and high-quality voice over. After months of a rolling release, there have been 0 accessibility based complaints.
I managed, designed and delivered on a number of simultaneous work requests from business, consumer, compliance and legal requirements.

I was the lead designer on a multi-disciplinary team to identify, design and build quick wins and innovations including favourite features from customers. As a result, the team was able to achieve a 15% increase in the speed of transaction recognition and a 40% reduction in the steps to making a payment.
I collaborated to develop research and concepts on ways to innovate on the everyday banking customer journeys and help to kick-start several major projects across the bank.
I conducted and supported 40+ 1:1 qualitative interviews, quantitative surveys and field studies which helped to inform decisions across the bank.

I built a visualisation tool to help designers tell the stories of the customer and convey a new way of thinking based on the "jobs to be done" framework.
I received work requests to enhance the sign-in experience, respond to new compliance requirements and enhance the security of signing up as a customer.
Graduated with a Bachelor of Visual Communication Design with Second Class Honours (Division 1)
University of Technology Sydney
Creative & Digital Media Designer
University of Technology Sydney
I created animated promotional media for digital displays positioned throughout the UTS Campus to promote events, services and community activities.

I designed a range of digital, print and motion graphic materials for large and small scale events, promotional activities, direct communication and alerts.
Broadcast Motion Design Intern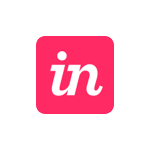 Designing a system for bank accounts
4 years of iterations on the design and interaction for the entire suite of Westpac Accounts. Use the code "funditem21" to view this project and the evolution of Westpac accounts.
Learn more
Securing the response to COVID-19
Prior to the NSW Government requiring all business to use Service NSW, contact tracing was using insecure marketing lead contact forms. This is a personal project, part of a series of experimental ideas.
Learn more
Connecting with democracy
AusPoll connects and informs Australian citizens about the events inside and surrounding Federal, State and Local government. This is a personal project, part of a series of experimental ideas.
Learn more
An immersive experience in a box
A journey through history, The Capsule, invites the audience to take on the challenges of the era of the atomic bomb. This was my honours year project as part of my bachelors degree at UTS.
Learn more